Macakizi, Bodrum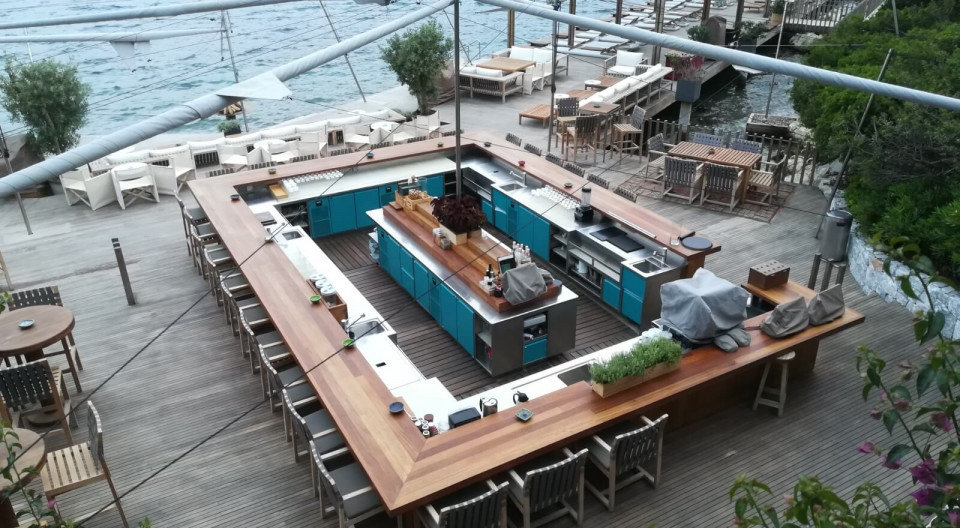 Project
4 cocktail stations (approximately 5600 mm × 8200 mm).
Each block is provided with sinks, neutral furniture with shelves, waste trolleys, lids for ice tanks, neutral beverage trolleys, refrigerated and neutral compartments.
A different finish was requested for each cocktail station, combined with pure stainless steel.

RAL 5018, turquoise blue.
Detail
The ice tank lids are thermally insulated and have been developed by Steelnovo to guarantee maximum integration on the tanks and respect for the aesthetics and design of the construction.
www.macakizi.com